Christmas Wish 2015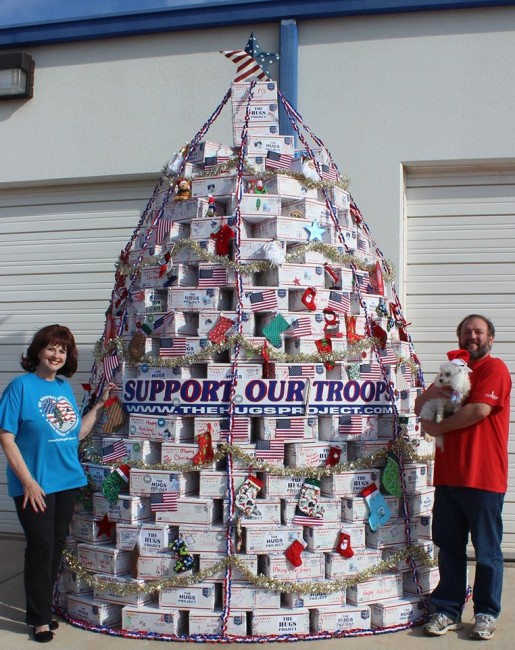 CHRISTMAS 2015
This year we plan to send 1,000 + individualized care packages to our troops deployed in harm's way.
We need your help to make these boxes special and different than the boxes we send all year around.
Please send any of the below items to:
The HUGS Project
720 W. Wilshire, Suite 105
Oklahoma City, OK 73116
Handmade Christmas ornaments – they tell us these become keepsakes to hang on their tree back home "for the next 40 years".
Handmade Christmas stockings – No giant stockings please, we still need to fill them & include other things in the box as well – 6″-7″ max.
Hand knit, crocheted and loomed children's hats (any color and acrylic is fine). Our soldiers will get to feel the joy of giving when they pass along your kind gift to a little one "over there".