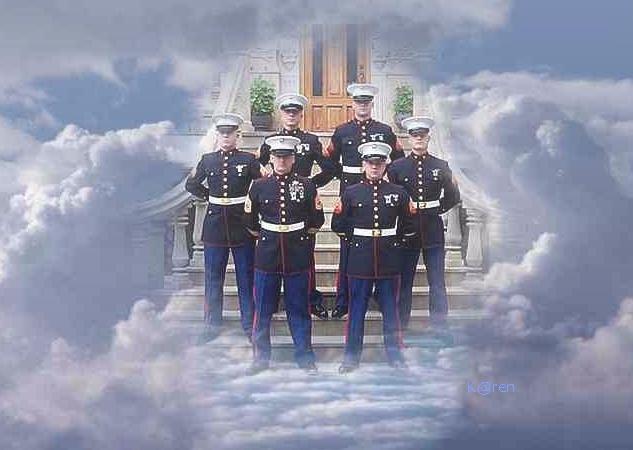 This page remembers
our beloved
members who
have gone on to
make "hugs" for
and our Heroes

standing guard at the
Gates of Heaven…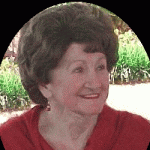 Rubye Royse – El Reno, OK – May 15, 1920 – January 25, 2006
This dear lady is our founder, Karen's inspiration. Her mother, Rubye was the kindest woman she ever knew. No seat was empty at Miss Rubye's Thanksgiving Day or Christmas table. "She would send my daddy out to round up anyone without some place to go for the holidays.
When I decided I wanted to start a troop support group and make life saving cooling ties, she was the second person I talked to (after Ray). She loaned me her sewing machine to get us started. Almost every time I saw her after that, she would ask me, "Are you still helping the Soldiers?" "Yes, Momma", I'd reply. "Well, that's what you should do", she'd answer.

Hazel Houck – Oklahoma City, OK – January 31, 1919 – December 21, 2013
Hazel was an inspiration to us all. We often said, "I want to be like Hazel 'when I grow up'." She took her job as a volunteer seriously, devoting thousands of hours to being a Pink Lady at the hospital. She also made thousands of crocheted and loomed hats for The Hugs Project to send to the little ones in the Middle East as a way of our troops to make friends "over there". Hazel, we miss your smile.
Bob Ewing February 21, 1938 – June 20, 2010
It is estimated that Bob cut the fabric for well over 150,000 HUGS in the 5+ years he worked on the project. Bob was an early riser and started cutting at 5 am most mornings. He was very creative in the way he was able to mass-produce. His presence and dedication to The HUGS Project is sorely missed.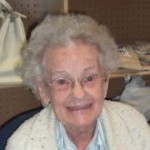 Dorothy Croom
94 year old, Dorothy Croom was one of our most dedicated and active "huggers". She came with her caregiver each and every week because she believed so strongly in the good our troops do for others. We miss her and her winning smile.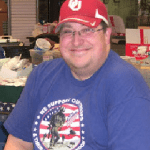 Joe Carr
Joe Carr stepped up and volunteered to organize and run our 1st Annual Blazing Sun Run for Freedom. No one could have done it better and it was a HUGe success. How will we ever do it without him?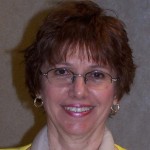 Kathy Morse – Santa Rosa, CA
Johnny Sanders – Edmond, OK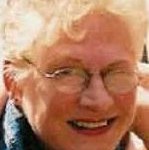 Marlene Lutweiler – Tulsa, OK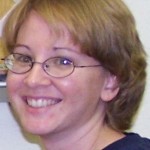 Liz (Howard) Bombe – Active Duty Navy at Great Lakes, IL
Daughter of member, Tommie Howard. Liz worked with us whenever she was home on leave.
Kaye Collins – Midwest City, OK
Our member's Military children killed in the war on terror or as a result of the hidden wounds of war…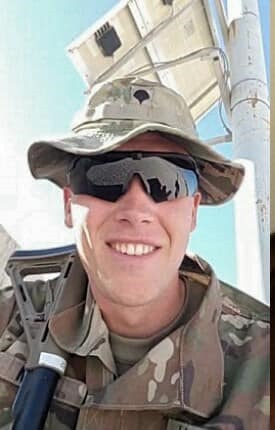 Kyle "Frank" Mauk – Edmond, OK 2-14/A Co./2nd PLT. He served with courage in Afghanistan but after coming home, he sadly lost the war with PTSd on Oct. 11, 2020. We must start coming up with answers for our Heroes. They unselfishly and bravely serve us, we must serve them better. May you find in Heaven the peace that eluded you on Earth, dear Kyle.
In life you get lucky enough to meet life-altering people. You get lucky enough to live beside and ride the life train with people that you know are part of a greater good. Kyle Frank Mauk had a smile that lit up every room he walked into. Kyle worked with The Hugs Project packing care packages for America's deployed troops while still in grade school. Even then, you could see how much the other kids looked up to Kyle. He had such a great spirit.
Corporal Kyle Frank Mauk was awarded Eagle Scout in 2012 and was a JROTC cadet in High School. He played Varsity football, ran track, ran cross country, and eventually went to college and ran collegiate cross country. Kyle felt a greater calling and enlisted in the Army in December 2013. Injured in 2014, he returned to the Army in 2016 completing Infantry Basic Training and was assigned to the 10th Mountain Division. As a member of 2-14/A Co./2nd PLT he deployed to Afghanistan in October 2018 and returned July 2019.
CPL Mauk tried to get on another deployment the following December, but when that failed, he decided to return to civilian life and returned to college in August 2020. Kyle made an immeasurable impact on those he met.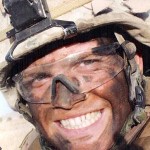 Ivan Wilson – Clear Lake, CA
LCPL, F CO, 2D BN, 7TH MAR, 1ST MAR DIV, TWENTYNINE PALMS, CA
HELMAND PROVINCE, AFGHANISTAN 07/21/2008
The opening line of Ivan Wilson's last letter home to his mother had a poignant resonance at his memorial service. I guess you might say we've reached our final destination.
Father Ron Serban read Wilson's words, describing his Marine unit's arrival at a desert base in Afghanistan, for the overflow crowd gathered August 16, 2008 at his hometown church in the small Northern California town of Clearlake.
The 22-year-old Lance Corporal penned the upbeat note, complete with smiles and doodles, in May. He was killed in a bomb explosion July 21.
The letter reached his mother just days before his funeral at Our Lady Queen of Peace Catholic Church, where Wilson grew up taking religious classes and attending youth group activities.
He was the first member of the military from Lake County, which stretches through the forests north of San Francisco, to die in the wars in Afghanistan and Iraq. A 2004 graduate of Clearlake Community School, Wilson enlisted in the US Marine Corps on Sept. 11, 2005. He was a rifleman with the Third Platoon, Second Battalion, Seventh Marine Division, Fox Company. Wilson was on his second tour of duty in the Middle East. He had served in Iraq as part of Operation Iraqi Freedom from Jan. 29 to Aug. 25, 2007.
Stocky, red-headed and with an inquisitive mind, Wilson struggled at times to find his way, Serban said, but appeared to have taken a turn for the better in the Marines, which he joined in September 2005. It looked like he had found his niche, the priest said. I think his life was in a very positive transition.

Dennis Pratt – Duncan, OK
4th Battalion, 25th "Strike" Field Artillery, 3rd Brigade Combat Team, 10th "Mountain" Division. Killed July 20th, 2009 in Afghanistan
Son of members, Jim and Sinnamon Pratt. Sinnamon runs our Duncan. OK Chapter.
Dennis joined the Army at age 35, the oldest in his group at boot camp. They always called him "Pops". He joined so that he could help get the war ended and that his children would never have to fight.
Because of Dennis, we learned to make homemade coffee pods for our troops. This is his legacy for those who remain "in harm's way".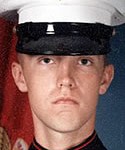 Marine Cpl. Jeffry A. Rogers – KIA on Nov. 16, 2005
Corporal Rogers was conducting combat operations against enemy forces. Rogers died as a result of enemy small arms fire. He was among five Marines killed during Operation Steel Curtain in Ubaydi, Iraq's insurgent stronghold near the Syrian border. He is the beloved son of OKC members, Jim and Janet Rogers. He was the grandson of Billie Doling. Jim, Janet and Billie are longtime THP members.
Rogers graduated from Putnam City North in May of 2002 and joined the Marine Corps upon graduation. Cpl Rogers' personal awards include the Marine Corps Good Conduct Medal, National Defense Service Medal, Iraq Campaign Medal, Global War on Terrorism Service Medal and Sea Service Deployment Ribbon.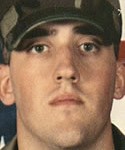 Army Pfc David J. Martin – KIA on Oct. 31, 2005
COMPANY A, 2D BATTALION, 502D INFANTRY (TF BAGHDAD), FORT CAMPBELL, KY
BAGHDAD, IRAQ
I am the proud father of Private First Class David J Martin who was with the Air Assault 502 from the 101st Airborne out of Fort Campbell Kentucky. We lost David on October 31st, 2005 in Iraq due to an IED. David and his group had been out and found and detonated 4 of the bombs earlier in the day. The locals said they had information of another that was in the roadway that was left. David and a group of 3 others volunteered to go out after the one they were talking about. The IED exploded and David and his 3 brave friends lost their lives.
David my hero was born on April Fools Day 1984 and died on Halloween of 2005 when he was 21 years old. My wife and I were asked by someone in the news during our time of grief how we felt about someone so young being stuck down so early in their life and we replied:
David was an honor student in school, he played in a state final baseball tournament in Texas when he was 12, he played soccer and basketball, he worked when young to buy his car, he kayaked the Illinois river, he climbed 12,000 foot mountains in Colorado, and he served his country as the man he was. Not bad for a 21 year old kid who left college to serve his country.
Mother Jan Martin was a Blue Star Mom President when Dave was killed. She continued on for some time as a tribute to his spirit.