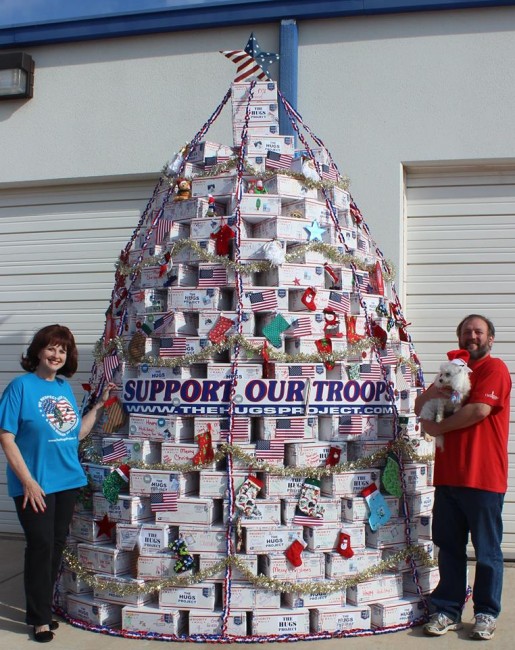 Click WISH LIST on Amazon
CHRISTMAS 2023
This year we plan to send 400 + special Christmas care packages to our troops who remain deployed in harm's way. We currently have troops in Somalia, Kenya, Kuwait, Iraq, Poland, Romania, Honduras, Cuba, etc. Whenever, wherever they deploy into harm's way for us…we will be here for them!!
We need your help to make these boxes special and different than the boxes we send all year round.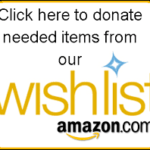 Please send any of the below items to:
The HUGS Project
4449 NW 50th St.
Oklahoma City, OK 73112
Arrange for delivery on a W or Th if shipping via UPS, Amazon or FedEx. If shipping via USPS, they will hold packages until the office is open.
Handmade Christmas ornaments – they tell us these become keepsakes to hang on their tree back home "for the next 40 years". Must be durable enough to withstand vigorous shipping.
Handmade Christmas stockings – No giant stockings please, we still need to fill them & include other things in the box as well – 5″-6″ max.
Hand-knit, crocheted and loomed children's hats (any color and acrylic is fine). Our soldiers will get to feel the joy of giving when they pass along your kind gift to a little one "over there". If you can knit or crochet wool hats for adults, our troops would appreciate those in brown, tan, black, navy colors. No pompoms please.
Greatest needs currently include:
Chicken and tuna packets
Gum and hard candies
BEEF JERKY!
Medium tubes of toothpaste, toothbrushes
Hot Wheels – will be a wrapped Christmas gift inserted into the toe of a homemade stocking. *Every little boy should have a Hot Wheel for Christmas….right?
Small craft kits, adult coloring books, sudoku books
Gum and hard candies
Individual powdered drink mix sticks with Electrolites! – ENERGY drink mixes are prized!!
BEEF JERKY!!
Instant oatmeal (flavored)
Dried Fruit and nuts
And, did I mention…BEEF JERKY!?!!
Thank you VERY much.