T-Shirts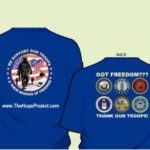 $20 + $4 postage.
All sizes up to 3x.
Available in Purple, Red, Royal, Navy, Army Green, Lime Green and Khaki.
UPDATE – some colors and sizes are now sold out.
If we don't have what you need, your money will be refunded.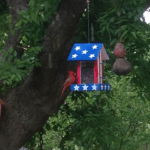 Beautifully crafted by National Guard Veteran, Don Walkup.
$25 plus actual shipping.
Rustic Art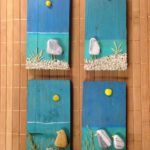 $15 each plus actual postage.
8×10 Abstract Art
$20 each + actual shipping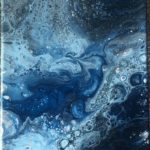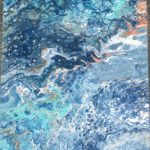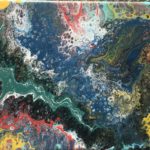 IT IS WELL WITH MY SOUL PAINTING LISTED BELOW – – –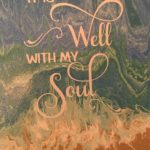 11×14 Click the picture to see more but the
picture still doesn't do it justice, it's beautiful.
$40 plus actual shipping. Other sizes available.

God Bless Our Troops
These outdoor signs are fashioned out of recycled fence wood by a Oklahoma 45th Infantry National Guard Soldier. They sell for $25+ actual postage. The money will be used to send care packages to the 1245th Transportation Unit of the 45th. They are currently deployed for the next 9 months and will be gone over Christmas.
Veterans & their families

have made
some
beautiful
art for your enjoyment.
Every dollar goes to support troops in harm's way as well as to fund an effective treatment for brain injured Military men and women who have been rocked by blast waves while in combat zones.
We hope you will enjoy looking at their artwork and will make a purchase so The Hugs Project may continue this project until our Troops are out of harm's way and back home with their loved ones.
Thank you for supporting US Troops, Active Duty and Veterans.